Caffeine: Caffeine-Free
L-Theanine: None
Polyphenols: Medium(148-222mg)
Ingredients (all organic*): Organic rooibos, Madagascar vanilla flavor*
Morning
Afternoon
Evening
For a cold drink. Add to 8oz cold water and shake/stir.
For a hot drink. First add crystals to cup. Then add 8oz warm water and stir. Ideal water temperature is 180°F. Avoid boiling water.
Promotes radiant
skin from within
Supports
cellular health
& renewal
Supports healthy
immune system
Shine
brighter

with the

rarest

of nature

Achieve a glow like no other and support healthy skin elasticity with rare antioxidants like aspalathin, which is only found in rooibos tea. Powerful antioxidants support cellular health and rejuvenation. Nourish and protect your body from head to toe and support healthy immune function.
What's inside?
Rooibos Vitality Elixir
Ingredient Breakdown
Organic Rooibos
Radiant Skin

Immune Support

Calm
What's Rooibos Vitality Elixir?
Rooibos has a powerful antioxidant profile but is caffeine-free and gentle on the stomach. Ours is from the Cederberg Mountains of South Africa which produces the finest rooibos. This one's a no brainer.
How is Pique different?
Our Rooibos Vitality Elixir is USDA Certified Organic and Triple Toxin-Screened for heavy metals, pesticides, and toxic mold. Cold Extraction Technology™ maximizes phytonutrient potential and absorption. No prep or brewing required.
Ingredient Breakdown
Caffeine: Caffeine-Free
L-Theanine: None
Polyphenols:
Soothe your senses
Fragrant and earthy with a naturally sweet flavor, rooibos carries just a hint of floral aroma. A soothing, deeply satisfying brew.
"Pique's Radiant Skin Duo is my secret to hydrated skin and it's my favorite part of my morning routine! I have noticed a difference in my skin which is more plump and brighter."
"I've been on matcha for 2 months now. The first month I didn't notice much, but by the second month my skin and energy levels have been improving. I highly recommend it my friends and family."
"Best additions to my daily routine. My skin has never felt more refreshed and never looked this youthful!"
Jessica S.
Verified buyer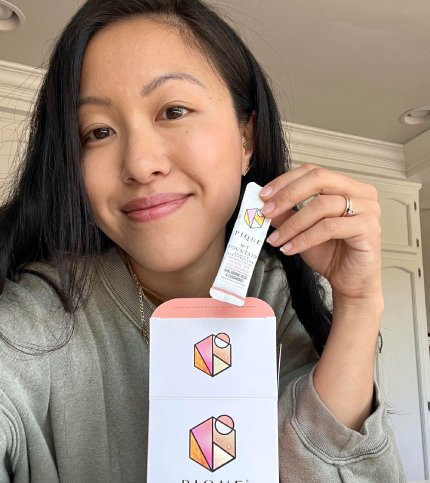 "Great taste and hydrates my body. I also know I can trust Pique in using the highest quality and best ingredients for my skin and body."
"I am so obsessed with all of Pique's products, particularly their B•T Fountain. It gives my skin the hydrated, dewy look from within. It is also great post-workout."
"After seeing all my friends enjoy Pique's B•T Fountain, I knew I had to try it. It really is worth all the hype! It tastes light, and I feel so good about drinking my water everyday."
"I love Pique's products! I can't go anywhere without my Matcha or Daily Immune. This paired with tons of water is the key to glowing and youthful skin, I recommend Pique to all of my friends as well! "
"A staple in my diet recently, I usually add this to a smoothie I make daily and it has improved the hydration in my face exponentially. I see a difference in my appearance if I miss a day taking this. This should be included in everyone's daily routine!"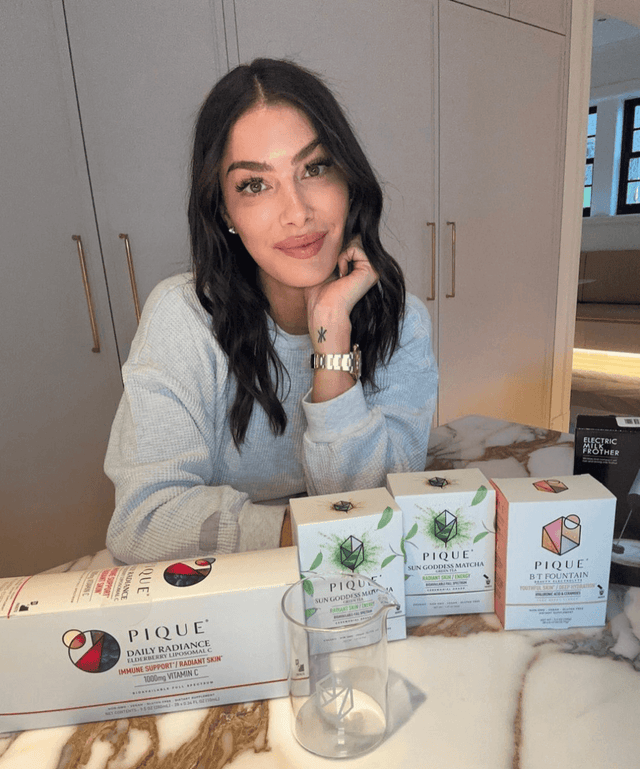 "It's always a great day when my Pique arrives! Their matcha is my all-time favorite and sets the mood every morning!"
Katherine G.
Verified buyer
Total 5 star reviews: 279
Total 4 star reviews: 11
Total 3 star reviews: 4
Total 2 star reviews: 1
Total 1 star reviews: 2
98%
would recommend this product
Taste
Rated 4.9 on a scale of 1 to 5
Quality
Rated 5.0 on a scale of 1 to 5
Results
Rated 4.8 on a scale of 1 to 5
Solange M.

Verified Buyer

I Drink Pique For

Radiant Skin,

Immune Support,

Healthy Digestion

Delicious

Amazing flavor and I love that it doesn't contain caffeine. Great quality, def one of my favs from the Pique collection!

Jennifer P.

Verified Buyer

I Drink Pique For

Energy,

Healthy Digestion,

Immune Support

Rooibos

Love the flavor of the Rooibos Vitality Elixir.

Nighttime Ritual

I look forward to my evening tea every day and this is the flavor that does it for me. The taste is amazing and the way it makes me feel even better.

I Drink Pique For

Healthy Digestion

Delicious!

Insanely delicious, my favorite

Melissa Paige B.

Verified Buyer

I Drink Pique For

Radiant Skin,

Immune Support,

Healthy Digestion

My caffeine free go to tea!

Love love love thus tea! It doesn't have a typical tea taste but not fruity either. It is refreshing and light- perfect for anytime of day!

I Drink Pique For

Radiant Skin,

Healthy Digestion,

Immune Support

I Drink Pique For

Energy,

Immune Support

Good for me

The taste takes some getting used to, but I feel like I get a boost of energy!

I Drink Pique For

Healthy Digestion,

Immune Support

Vitality Elixer

I am more of a fruity tea drinker, and this is not that. Although, this has been one of my go to evening dinner teas. No caffeine, and a taste that doesn't overpower my dinner.

I Drink Pique For

Radiant Skin,

Energy,

Healthy Digestion

Pique Fan

This Rooibos is the best one I have found…amazingly smooth taste with no bitterness at all. Absolutely love!!!

I Drink Pique For

Radiant Skin,

Healthy Digestion

Delicious!

Tastes great. I enjoy a glass of this elixir before bed - it's the perfect end to my day!!
Reviews Loaded
Reviews Added
Questions?

We have answers!
You can absolutely enjoy this tea with a milk. We suggest avoiding dairy as it causes low grade inflammation for most people.
We love this tea in the evening after your meal to help manage cravings and promote a feeling of calm before sleep! With that said, as this tea is caffeine free, it can be enjoyed at anytime of day!
If you are looking to add a sweetener to your tea, we definitely recommend using natural sweeteners like date sugar/syrup, raw honey, and maple syrup which are all excellent choices to add to your tea without altering the benefits. For further reading on sweeteners, check out this article: The Skinny on Sweeteners.
Rooibos contains polyphenols (antioxidants) that are unique to rooibos and is amazing for supporting skin and hair health, digestion, and natural allergy relief. Read more about this amazing tea here.
Yes it is! Rooibos Vitality Elixir is considered fasting friendly and will not break your fast as it does not have any carbohydrates, proteins, or calories.
Rooibos is naturally and completely caffeine free and can be enjoyed in the evenings for a calming cup of tea.