Happy customers are our no. 1 priority so we offer a 30-day 100% happiness guarantee. If you're not thrilled with your purchase, you may return your package to us for a refund anytime within the first 30 days of your purchase. We'll even provide a free return shipping label!
For further questions, contact our Pique Love Team for assistance anytime at care@piquelife.com.
Learn about our full return policy here.
The Great Battle of Life
Elucidating on the Gita's primary metaphor of inner battle, Sri Yogananda writes, "From the moment of conception to the surrender of the last breath, man has to fight in each incarnation innumerable battles: biological, hereditary, bacteriological, physiological, climatic, social, ethical, political, sociological, psychological, metaphysical — so many varieties of inner and outer conflicts. Competing for victory in every encounter are the forces of good and evil. The whole intent of the Gita is to align man's efforts on the side of dharma, or righteousness. The ultimate aim is Self-realization, the realization of man's true Self, the soul, as made in the image of God, one with the ever-existing, ever-conscious, ever-new bliss of Spirit."
What's inside?
DESCRIPTION AND TESTIMONIALS
This Edition Includes:
Two volumes with quality slipcase
1,224 pages
20 original color paintings especially commissioned in India
Genealogy chart of the Kurus and Pandus
Lahiri Mahasaya's diagram of the chakras
Sanskrit transliteration of each verse
37 page comprehensive index
"Yogananda's commentary penetrates to the heart of the Bhagavad Gita to reveal deep spiritual and psychological truths...Classic on how to live a spiritual life." — Publisher's Weekly
"A great story of the inner struggle for spiritual growth, mankind's most important but most difficult and daring quest...This is a book that one can study and cherish for a lifetime." — Yoga International
"A monumental work...a masterpiece of spiritual, literary, and philosophical work." — India Post
"Appealing to scholar and general reader alike, there is no other Gita on the market as attractive, and comprehensive." — Amazon.com
"Pique's Radiant Skin Duo is my secret to hydrated skin and it's my favorite part of my morning routine! I have noticed a difference in my skin which is more plump and brighter."
"I've been on matcha for 2 months now. The first month I didn't notice much, but by the second month my skin and energy levels have been improving. I highly recommend it my friends and family."
"Best additions to my daily routine. My skin has never felt more refreshed and never looked this youthful!"
Jessica S.
Verified buyer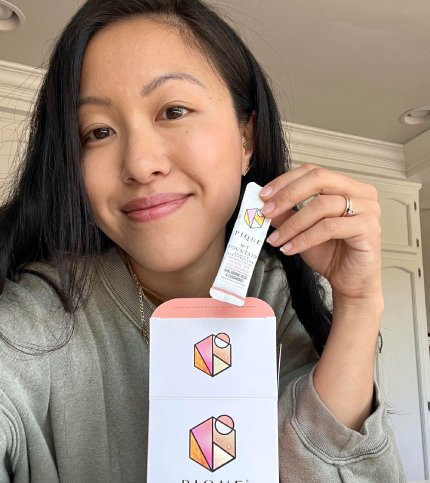 "Great taste and hydrates my body. I also know I can trust Pique in using the highest quality and best ingredients for my skin and body."
"I am so obsessed with all of Pique's products, particularly their B•T Fountain. It gives my skin the hydrated, dewy look from within. It is also great post-workout."
"After seeing all my friends enjoy Pique's B•T Fountain, I knew I had to try it. It really is worth all the hype! It tastes light, and I feel so good about drinking my water everyday."
"I love Pique's products! I can't go anywhere without my Matcha or Daily Immune. This paired with tons of water is the key to glowing and youthful skin, I recommend Pique to all of my friends as well! "
"A staple in my diet recently, I usually add this to a smoothie I make daily and it has improved the hydration in my face exponentially. I see a difference in my appearance if I miss a day taking this. This should be included in everyone's daily routine!"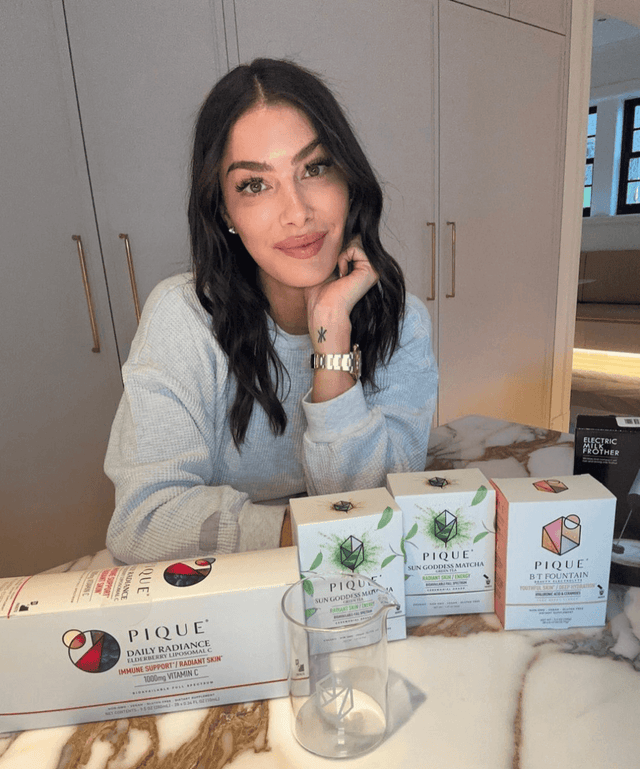 "It's always a great day when my Pique arrives! Their matcha is my all-time favorite and sets the mood every morning!"
Katherine G.
Verified buyer
Total 5 star reviews: 1
Total 4 star reviews: 0
Total 3 star reviews: 0
Total 2 star reviews: 0
Total 1 star reviews: 0
100%
would recommend this product
Taste
Rated 5.0 on a scale of 1 to 5
Quality
Rated 5.0 on a scale of 1 to 5
Results
Rated 5.0 on a scale of 1 to 5
Dr. Laura Barkley P.

Verified Buyer

I Drink Pique For

Immune Support,

Radiant Skin,

Healthy Digestion
Reviews Loaded
Reviews Added
Questions?

We have answers!
Both matcha and green tea begin as the Camellia Sinensis plant. The main difference starts with how the plant is grown and processed. Matcha tea is shade grown and ground to a fine powder – you are essentially consuming whole tea leaves. The plant intended for green teas, on the other hand, is traditionally grown and harvested. Once harvested, the leaves are steamed to stop oxidation and then dried. The dried leaves are broken up for tea bags or carefully packaged as loose leaf tea, ready to steep. For more information about this, please visit our article 5 Key Differences Between Matcha and Green Tea.
We source only the finest organic loose leaf grade tea leaves and then we cold brew them for up to 8 hours to extract all the beneficial compounds. Then, through a combination of pressure and dehydration at a low temperature, our Tea Crystals emerge. Cold Brew Crystallization preserves up to 12x the nutrient content compared to other tea.
Drinking any of our teas as an iced tea will not negate the benefits found in our teas! We do recommend not using water that is too hot, however. We recommend a maximum temperature of 170°F for green teas and 180°F for black and herbal teas.
Some of our teas are both hot and cold water soluble, and some are hot water soluble only. With that said, you can enjoy any of our teas as an iced tea! Just simply mix the Tea Crystals with an ounce or so of hot water (but not boiling!), then add ice and cold water as you'd like, and enjoy!
All of our teas are free of peanuts, tree nuts, and coconuts. Our operations and facilities and packaging sites do not come in contact with these products, but we cannot make any guarantee for serious allergen conditions from external variables, as our facilities are not officially certified allergen-free.
When you order from Pique Tea, your complete satisfaction is our highest priority. We understand it can sometimes be difficult to make a purchase if you have not been able to previously sample the teas. Our 30-Day Satisfaction Guarantee helps you purchase your teas risk-free: if you're unhappy with your purchase made from our main store, you may return your package to us for a refund anytime within the first 30 days of your purchase. We'll even provide a free return shipping label here !