Happy customers are our no. 1 priority so we offer a 30-day 100% happiness guarantee. If you're not thrilled with your purchase, you may return your package to us for a refund anytime within the first 30 days of your purchase. We'll even provide a free return shipping label!
For further questions, contact our Pique Love Team for assistance anytime at care@piquelife.com.
Learn about our full return policy here.
In celebration of the 75th anniversary of Autobiography of a Yogi, we are happy to announce the publication of a special deluxe edition of this classic of spiritual literature.

This edition includes:
- More than 100 photos, including sepia duotone and a 16-page special color photo section depicting many of the sacred places associated with Paramahansaji's life and legacy
- Elegant moire fabric endsheets
- Gilded page ends
- A ribbon bookmark
- Long-lasting Smythe-sewn binding
- Acid-free archival paper

A book to last a lifetime — makes an excellent gift idea for the holidays, or anytime!

Named one of the 100 Best Spiritual Books of the Twentieth Century, Paramahansa Yogananda's remarkable life story takes you on an unforgettable exploration of the world of saints and yogis, science and miracles, death and resurrection.

With soul-satisfying wisdom and endearing wit, he illuminates the deepest secrets of life and the universe — opening our hearts and minds to the joy, beauty, and unlimited spiritual potentials that exist in the lives of every human being.

The various editions of Autobiography of a Yogi available exclusively from Self-Realization Fellowship, the organization founded by the author, are the only ones that incorporate all of his wishes for the final text including extensive material he added after the original 1946 edition and a final chapter on the closing years of his life.
What's inside?
DESCRIPTION AND TESTIMONIALS
Hundreds of influential leaders in business, politics, and popular culture were introduced to Paramahansa Yogananda's Autobiography of a Yogi at the 2011 memorial service of Steve Jobs, by express wish of the late business visionary and founder of Apple Computer, who passed away on October 5, 2011. In a video interview posted online in September 2013, Salesforce.com CEO Marc Benioff related this and other stories, to share what he saw as Mr. Jobs' deep, though sometimes hidden, spirituality.
"I met Paramahansa Yogananda on two occasions in the 1930s as a boy....Twenty years later someone gave me Autobiography of a Yogi. The moment I started reading that book, it did something to me that I can't describe. I have read many books on yoga, by yogis; but I was never impressed as with this book. It has some magic in it." — Ravi Shankar, Indian classical musician
"As an eyewitness recountal of the extraordinary lives and powers of modern Hindu saints, the book has an importance both timely and timeless....His unusual life document is certainly one of the most revealing...of the spiritual wealth of India ever to be published in the West." — W. Y. Evans-Wentz, M.A., D.Litt., D.Sc., renowned scholar and author of The Tibetan Book of the Dead
"I first read Autobioagraphy of a Yogi in the 1970s… It started me on a path of yoga, meditation, and self-exploration that has continued until this day." - Jack Canfield, Co-creator of the Chicken Soup for the Soul® series
"Pique's Radiant Skin Duo is my secret to hydrated skin and it's my favorite part of my morning routine! I have noticed a difference in my skin which is more plump and brighter."
"I've been on matcha for 2 months now. The first month I didn't notice much, but by the second month my skin and energy levels have been improving. I highly recommend it my friends and family."
"Best additions to my daily routine. My skin has never felt more refreshed and never looked this youthful!"
Jessica S.
Verified buyer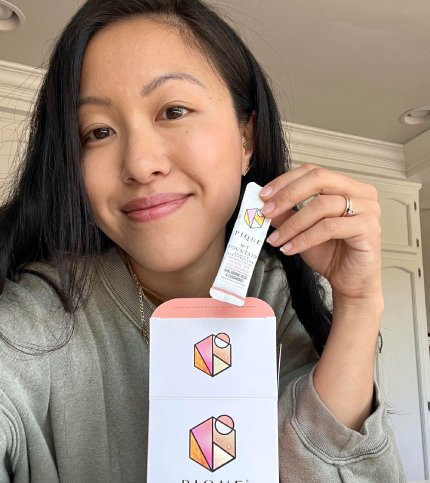 "Great taste and hydrates my body. I also know I can trust Pique in using the highest quality and best ingredients for my skin and body."
"I am so obsessed with all of Pique's products, particularly their B•T Fountain. It gives my skin the hydrated, dewy look from within. It is also great post-workout."
"After seeing all my friends enjoy Pique's B•T Fountain, I knew I had to try it. It really is worth all the hype! It tastes light, and I feel so good about drinking my water everyday."
"I love Pique's products! I can't go anywhere without my Matcha or Daily Immune. This paired with tons of water is the key to glowing and youthful skin, I recommend Pique to all of my friends as well! "
"A staple in my diet recently, I usually add this to a smoothie I make daily and it has improved the hydration in my face exponentially. I see a difference in my appearance if I miss a day taking this. This should be included in everyone's daily routine!"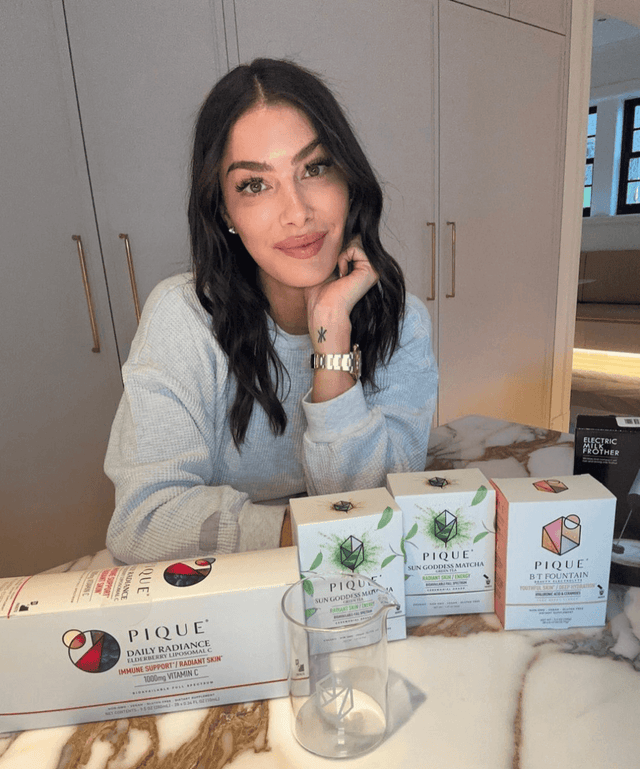 "It's always a great day when my Pique arrives! Their matcha is my all-time favorite and sets the mood every morning!"
Katherine G.
Verified buyer
Questions?

We have answers!
Both matcha and green tea begin as the Camellia Sinensis plant. The main difference starts with how the plant is grown and processed. Matcha tea is shade grown and ground to a fine powder – you are essentially consuming whole tea leaves. The plant intended for green teas, on the other hand, is traditionally grown and harvested. Once harvested, the leaves are steamed to stop oxidation and then dried. The dried leaves are broken up for tea bags or carefully packaged as loose leaf tea, ready to steep. For more information about this, please visit our article 5 Key Differences Between Matcha and Green Tea.
We source only the finest organic loose leaf grade tea leaves and then we cold brew them for up to 8 hours to extract all the beneficial compounds. Then, through a combination of pressure and dehydration at a low temperature, our Tea Crystals emerge. Cold Brew Crystallization preserves up to 12x the nutrient content compared to other tea.
Drinking any of our teas as an iced tea will not negate the benefits found in our teas! We do recommend not using water that is too hot, however. We recommend a maximum temperature of 170°F for green teas and 180°F for black and herbal teas.
Some of our teas are both hot and cold water soluble, and some are hot water soluble only. With that said, you can enjoy any of our teas as an iced tea! Just simply mix the Tea Crystals with an ounce or so of hot water (but not boiling!), then add ice and cold water as you'd like, and enjoy!
All of our teas are free of peanuts, tree nuts, and coconuts. Our operations and facilities and packaging sites do not come in contact with these products, but we cannot make any guarantee for serious allergen conditions from external variables, as our facilities are not officially certified allergen-free.
When you order from Pique Tea, your complete satisfaction is our highest priority. We understand it can sometimes be difficult to make a purchase if you have not been able to previously sample the teas. Our 30-Day Satisfaction Guarantee helps you purchase your teas risk-free: if you're unhappy with your purchase made from our main store, you may return your package to us for a refund anytime within the first 30 days of your purchase. We'll even provide a free return shipping label here !