Shop Radiant Health Rituals
Plus free shipping on orders $100+

SAVE UP TO 15% OFF*
*Available on 1st order when you subscribe
Save up to 15% off curated rituals!
Why Pique is superior
In searching for the best quality tea made with the highest standards of care, we realized we had to make our own. Organically sourced and ceremonial grade, Sun Goddess Matcha will nourish from within and help you unleash your inner potential.
F-SISTM Technology for enhanced absorption
By gently extracting and preserving the active ingredients and distilling them into their most bioavailable form, our innovative technology can deliver the nutritional benefits you need, right where you need it. Feel the difference, see the results.
Trusted by
health & beauty experts
"I was blown away by the purity, simplicity and health benefits of Pique. These teas are a simple, natural and effective way to support gut health."
Mark Hyman, MD
13x New York Times Bestselling Author
"Beauty starts from within. I recently discovered Pique when I opened my own office and wanted to ensure a mess free space as there's nothing I dislike more than seeing wet tea bags lying around. Insert Pique :) I first fell in love with their delivery system only then to fall in love with their products."
Dr. Shereene Idriss M.D.
Board Certified Dermatologist
"I've tried tons of 'premium' matchas. Sun Goddess Matcha is the one I trust for its unrivaled purity. No other matcha does more to energize the body, focus the mind, and build internal health."
Sara Gottfried, MD
3x New York Times Best Selling Author
"I feel good every time I drink it! Pique makes it extraordinarily convenient to drink – I just mix it in with hot or cold water, shake it up, and voila! An exquisite and deeply nourishing drink."
Ocean Robbins
Founder of Food Revolution Network
"Pique Teas are a tremendous source of polyphenols, wonderful for anyone with gut issues. I use them in my clinical practice. I use them for myself. Their teas have more polyphenols and catechins than any regular brewed tea and are triple screened. I love Pique Teas!"
Terry Wahls, MD
Clinical professor of medicine at the University of Iowa
"Pique has been my go-to brand for high quality teas for years. I drink about 1-2 cups every single day. They have antioxidants to help support healthy radiant skin and make such a delicious treat! I can't get enough of them."
Andrea Suarez, MD
Board Certified Dermatologist
"I've been loving Pique's Daily Radiance. They contain both vitamin C and elderberry for antioxidant support and are maximized for absorption, which means you actually get the most benefits of these two powerhouses."
Kelly LeVeque
Holistic Nutritionist
Raving fans,

stellar reviews
"Pique's matcha is my secret to glowing and healthy skin and it's my favorite part of my morning routine!"
"My skin looks so much better! I've been on matcha for 2 months now. The first month I didn't notice much, but by the second month my skin and energy levels have been improving. I can't get enough!"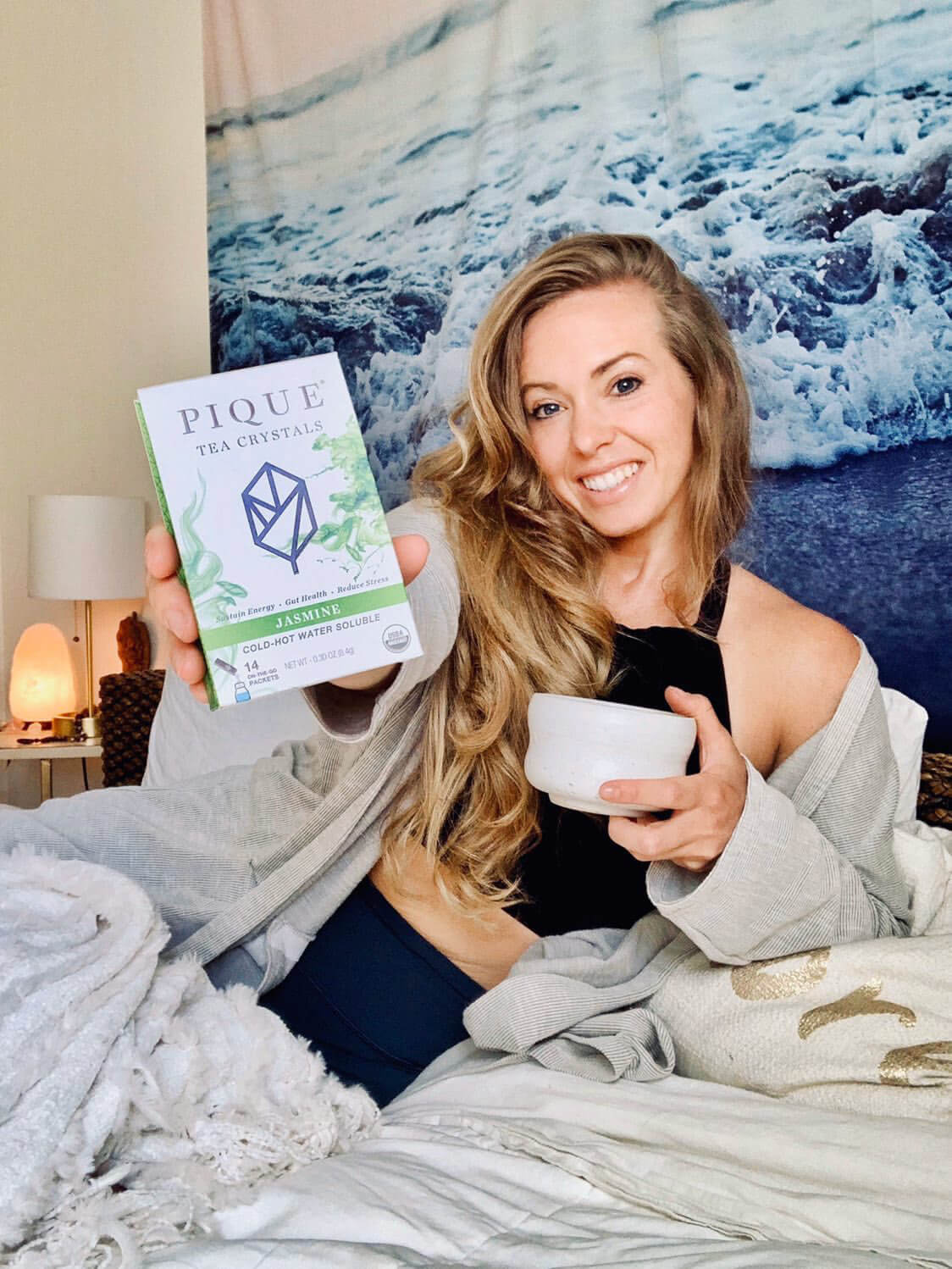 "Best addition to daily self-care ever. I love how refreshing yet calming the Jasmine is and how smooth and creamy the matcha is. It is the perfect start to my mornings or a great afternoon pick me up!"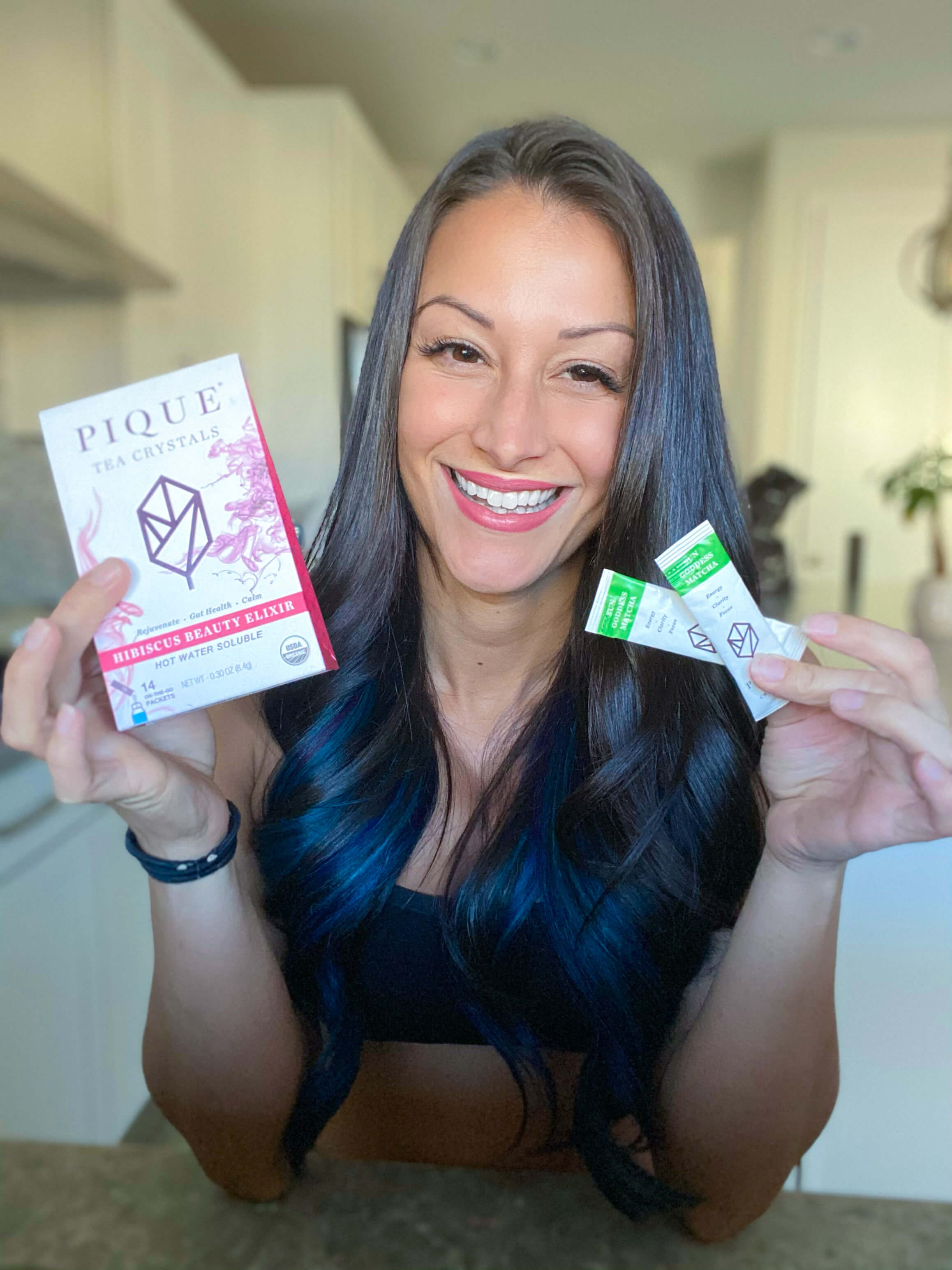 "I'm obsessed with Pique! It has become a part of my daily beauty ritual. Their Hibiscus tea nourishes my skin and body from the inside out."
Christina V.
Verified buyer
"Pique's Hibiscus is absolutely phenomenal! I recommend it to all my friends and family. I feel calm after drinking it and have seen noticeable effects on my skin."
Dr. Taryn Marie
Verified buyer
"Pique is part of my morning ritual. Their teas come in little packets which I travel with me everywhere, you simply pour it into a cup and add water! I drink their matcha every morning and it supports my digestive system and gives me radiant skin! "
"I love Pique's products! I can't go anywhere without my Matcha or Daily Radiance. This paired with tons of water is the key to glowing and youthful skin, I recommend Pique to all of my friends as well!"
"Daily Radiance is my go-to beauty supplement, my skin definitely has a different type of glow and radiance now!"
"It's always a great day when my Pique arrives! Their matcha is loaded with tons of antioxidants for radiant skin and sets the mood every morning!"
Risk-free order guarantee
Trust the Process

Our 30-Day Promise
If you drink our Sun Goddess Matcha for 30 days and don't experience transformational results, we'll provide you with a full refund.
Simply return any unused cartons within 30 days – no questions asked. We'll even provide a free return shipping label!
"I emailed Pique to see if I could return it, and they jumped right on my request! They credited the cost to my account. So my 5-star rating is not only for Pique's high-quality product, but also for the amazing customer service!" - Deborah S.
Just email care@piquelife.com and we'll take care of you.