Caffeine: Caffeine-Free
L-Theanine: None
Polyphenols: None
Ingredients (all organic*): Organic burdock, N. American ginseng*, chaga*
For a hot drink. First add crystals to cup. Then add 8oz hot water and stir. Ideal with hot or boiling water.
Burdock*, N. American ginseng* (panax), chaga*.
*Organic.
Provides
caffeine-free energy
Supports
a balanced body & mind
Supports
renewal & rejuvenation
Recharge

like royalty

Nourish and protect your body from head to toe with the king of functional mushrooms. Wild-harvested Siberian chaga supports cellular health and energy from within. Formulated for results with sweet burdock root and ginseng. Stimulating, rejuvenating, and caffeine-free.
What's inside?
Chaga Energy Elixir
Ingredient Breakdown
Chaga Energy Elixir
Rejuvenation

Calm Energy

Immune Support
What's Chaga Energy Elixir?
An adaptogenic blend of wild-harvested chaga mushrooms, N. American ginseng and burdock root to focus your mind, energize your body and revitalize your spirit.
With legendary properties for promoting radiant health, medicinal mushrooms replenish your lifeforce (Qi), while supporting renewal and regeneration. These Elixirs are made according to ancient formulas used for hundreds of years and blended by certified Traditional Chinese Herbalists. They are designed for sustained results and long-term health benefits.
How is Pique different?
Our Chaga Energy Elixir is USDA Certified Organic and Triple Toxin-Screened for heavy metals, pesticides, and toxic mold. Cold Extraction Technology™ maximizes phytonutrient potential and absorption. No prep or brewing required.
Ingredients
Burdock*, N. American ginseng* (panax), chaga*.
*Organic.
Ingredient Breakdown
Caffeine: Caffeine-Free
L-Theanine: None
Polyphenols: None
A taste of the Siberian tundra
Deeply earthy and robust with a hint of sweet. Wild-harvested chaga shines front and center with complex notes of birch forest and subtle nutty undertones. Sweet burdock root and panax ginseng round out this smooth hearty brew.
"Pique's Radiant Skin Duo is my secret to hydrated skin and it's my favorite part of my morning routine! I have noticed a difference in my skin which is more plump and brighter."
"I've been on matcha for 2 months now. The first month I didn't notice much, but by the second month my skin and energy levels have been improving. I highly recommend it my friends and family."
"Best additions to my daily routine. My skin has never felt more refreshed and never looked this youthful!"
Jessica S.
Verified buyer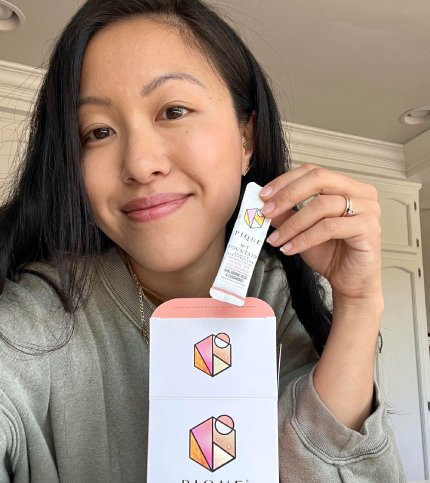 "Great taste and hydrates my body. I also know I can trust Pique in using the highest quality and best ingredients for my skin and body."
"I am so obsessed with all of Pique's products, particularly their B•T Fountain. It gives my skin the hydrated, dewy look from within. It is also great post-workout."
"After seeing all my friends enjoy Pique's B•T Fountain, I knew I had to try it. It really is worth all the hype! It tastes light, and I feel so good about drinking my water everyday."
"I love Pique's products! I can't go anywhere without my Matcha or Daily Immune. This paired with tons of water is the key to glowing and youthful skin, I recommend Pique to all of my friends as well! "
"A staple in my diet recently, I usually add this to a smoothie I make daily and it has improved the hydration in my face exponentially. I see a difference in my appearance if I miss a day taking this. This should be included in everyone's daily routine!"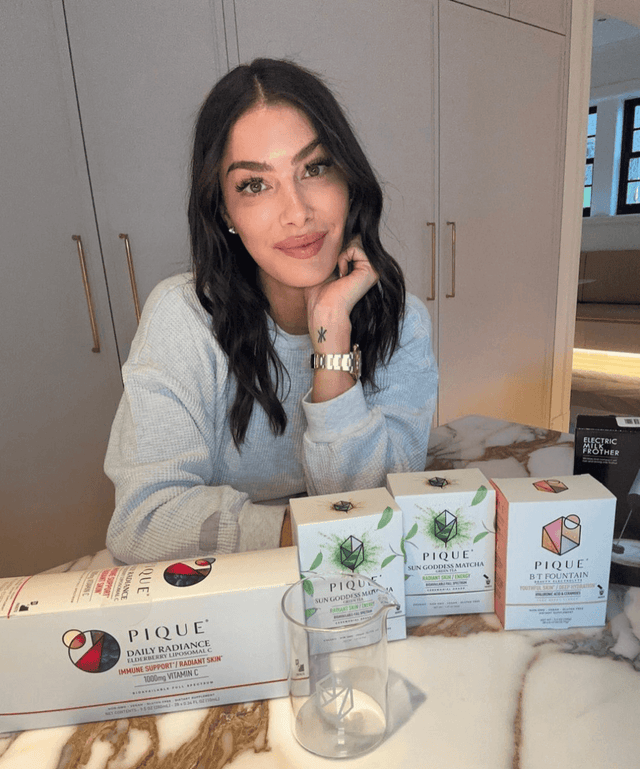 "It's always a great day when my Pique arrives! Their matcha is my all-time favorite and sets the mood every morning!"
Katherine G.
Verified buyer
Total 5 star reviews: 76
Total 4 star reviews: 9
Total 3 star reviews: 3
Total 2 star reviews: 6
Total 1 star reviews: 3
88%
would recommend this product
Taste
Rated 4.7 on a scale of 1 to 5
Quality
Rated 4.9 on a scale of 1 to 5
Results
Rated 4.6 on a scale of 1 to 5
Mustika T.

Verified Buyer

I Drink Pique For

Immune Support,

Energy

Great go to tea to boost your energy

This is a great go to tea to give you a boost of energy during the day.

Subtle scent and flavor. Perfect to drink it hot/warm.

Rachael C.

Verified Buyer

Like it

Mix it with blue matcha for my morning drink

Dr. Laura Barkley P.

Verified Buyer

I Drink Pique For

Healthy Digestion,

Immune Support,

Fasting

I Drink Pique For

Radiant Skin,

Energy,

Healthy Digestion,

Immune Support,

Fasting

Gives me energy

This is my go to in the morning whenever I don't feel like having coffee. It's got a satisfying taste.

So comforting

I love the Chaga tea! I prepare it with monk fruit for some sweetness and cacao and it's super tasty. A nice coffee alternative and pick me up in the afternoons.

I Drink Pique For

Radiant Skin,

Healthy Digestion,

Energy

Chaga

I love drinking this Chaga in the morning! It gets my day off to a great start.

Malaika R.

Verified Buyer

Enjoyable

I really enjoyed this tea with a bit of non-dairy milk added to it. It was a very cozy drink.

I Drink Pique For

Energy,

Radiant Skin,

Healthy Digestion,

Immune Support

Love it.

Amazing caffeine alternate and great results!

Natural energy

Love the caffeine free, natural energy!
Reviews Loaded
Reviews Added
Questions?

We have answers!
We'd describe our Chaga Energy Elixir as tasting earthy, nutty, and slightly bitter.
Chaga is an excellent caffeine replacement if you are reducing your caffeine intake and can be enjoyed in place of your caffeinated drink.
Chaga is high in antioxidants, supports a healthy immune system and a healthy stress response. Check out the details of all the benefits our elixir offers here.
Yes, our Chaga Energy Elixir is completely caffeine free.
As chaga has naturally occuring calories (<5 kcal) it is not considered fasting friendly.
Chaga Energy Elixir contains: burdock, North American ginseng, and chaga - all organic and Triple Toxin Screened of course!